We're back with another trend alert! And I'm really excited to share this one because it's been on my mind nonstop for the past few months. It's even contributed to me considering selling all my furniture and starting from scratch. This trend is iridescent.
The dictionary definition of iridescent is, "showing luminous colors that seem to change when seen from different angles.' In other words, it's a shiny, rainbow, almost liquid appearance. It gives me a very futuristic vibe.
Here's what you get after a quick search of "iridescent interior design" on pinterest.
Doesn't it just make you feel good to look at?
To me, this trend is how you achieve a really great mix between relaxing and exciting. While it's not necessarily as busy as a pattern, the unique reflection of the light adds a little extra flare that can make a huge statement even with a single accessory.
I'm gonna be honest. The spark that really got me into this trend a few months ago was a tiktok of someone unboxing their new coffee table. I can't track down the original video, but you've probably seen it because it totally went viral. Just look at it below and you'll understand the obsession.
Now I know this is a budget-friendly interior design blog but ooooof. I was close to shelling out $600 for this set. And I still haven't ruled out the possibility. The impact that these tables would make even in the most boring of rooms is crazy.
But in case you wanna stay a little more on budget than that, I found another, cheaper option.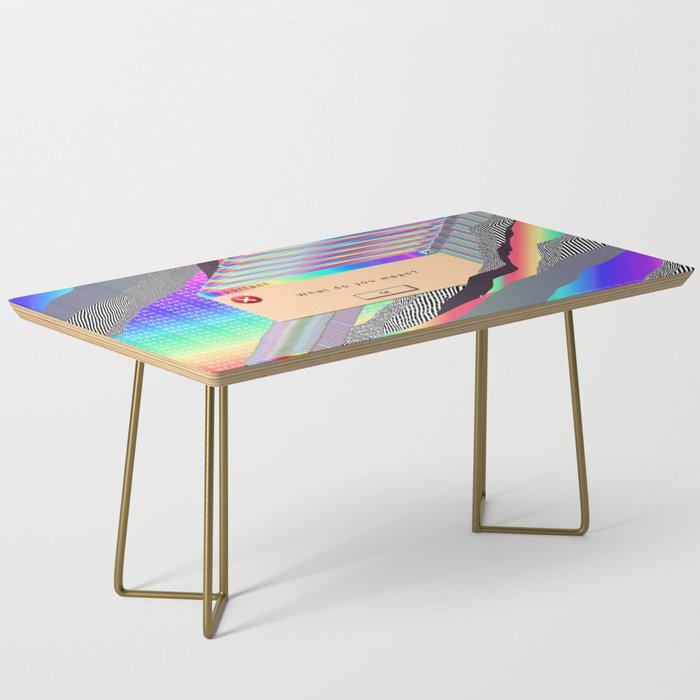 here's how else you can work the iridescent trend into your home
Although these tables sparked my interest in the trend, there are so many other ways to use the iridescent trend to bring some fun, futuristic-ness to your place. Here are some really fun, impactful ways to do it.
contact paper for doors or windows.
Ever since I put orange contact paper on my balcony door, I've been telling everyone to do it. But now I'm gonna tell people to get some iridescent contact paper instead. Immediately more elevated. And so cheap.
You can go simple and understated (well, as understated as you can be with an iridescent door) with a solid pattern.
Or you could take it a step further and get a patterned iridescent paper for more visual interest and more privacy.
artwork
Artwork is always a great way to work a trend into your home in a lowkey way. Here are a couple options for some art pieces.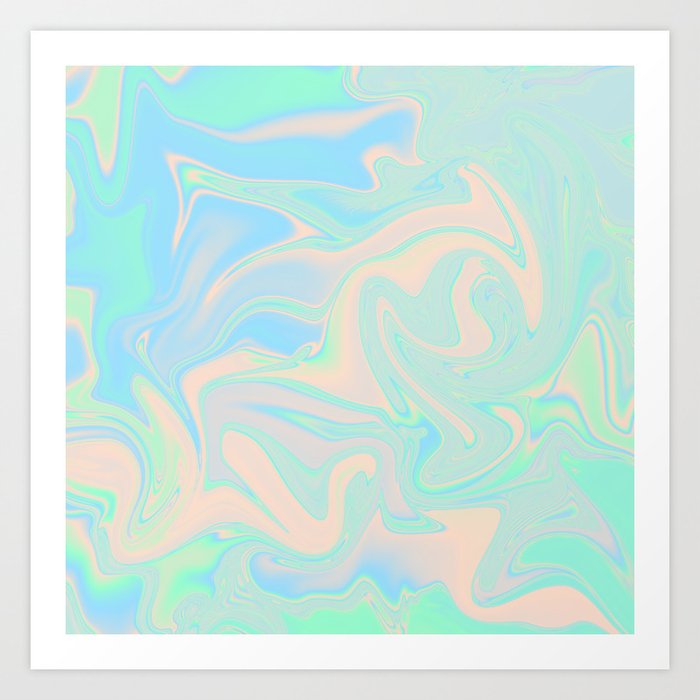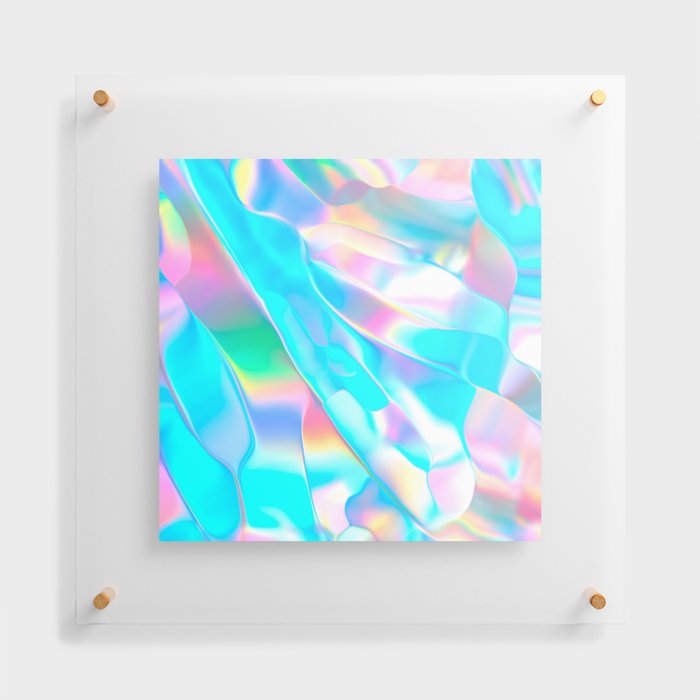 disco ball
This needs no explanation. If you're looking for a way to add some instant flavor to your house, this is it.
lighting
vase
mirror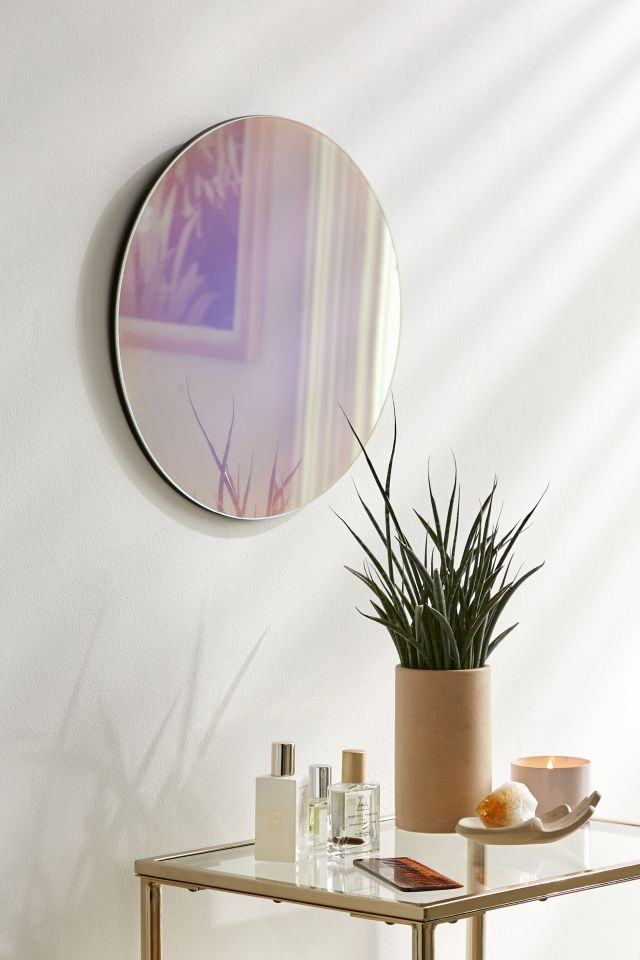 Stay tuned to see if I end up splurging on the coffee table and side table 0.0
---
Want to know more about where interior design trends come from, who decides them, why some stick while others don't, and how to apply them while maintaining your own personal style? Check out my complete guide blog post.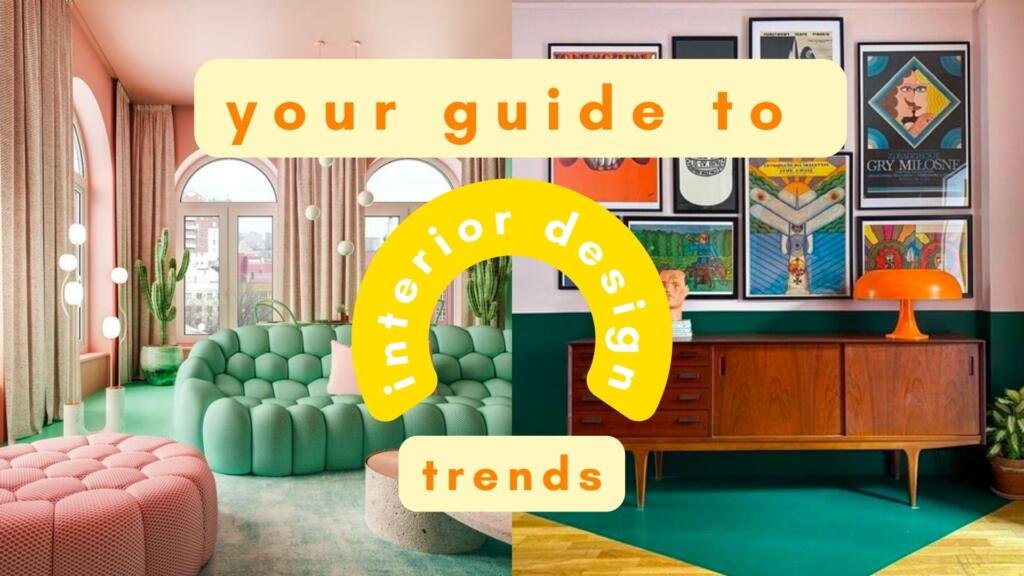 ---
About me
Hey my name's Hannah Michelle Lambert, the voice behind homey homies. I'm an LA-based blogger and interior designer. I'm passionate about fun, adaptive, and affordable design that is filled with personality. And I'm a huge believer in a good DIY. Thanks for stopping by and I hope you find the inspiration you're looking for – and maybe a little extra 😉
---
---
Note: This post may contain affiliate links. This means that I may get a small commission if you make a purchase. This has no impact on price for you – it comes out of the seller's pockets.