If you're looking to embrace more imperfection, nature, and authenticity in your life, you may want to incorporate the wabi sabi interior design trend into your home. This has all the good parts of minimalism without sacrificing any of the warmth and comfort. It's funky yet understated.
Read on to see what this Japanese-inspired trend is all about, where it came from, and how you can incorporate it into your own home. Scroll to the very bottom for a full Amazon shopping list!
what is wabi sabi interior design?
Wabi Sabi originated in Japan in the 15th century. And it's actually a style that evolved out of an overall way of life. The wabi sabi ideals are all about finding beauty in imperfection, connecting to the Earth, and valuing authenticity.
This trend became popular as a reaction to the previous trends. Immediately prior, interior design and decoration was all about extravagance and over-ornamentation. As it typically goes, once people got sick of this, they went the complete opposite direction and got wabi sabi interior design.
the defining characteristics
Wabi sabi can look very different depending on who is adopting it. Since it is based on a value of imperfection and authenticity, it will reflect the people living in that space.
However, there are definitely some key aspects that you will likely find across all wabi sabi interior design.
Natural materials instead of imitation/synthetic materials
Lots of negative space in the layout – fewer, longer lasting items
Functional accessories rather than decoration for decoration's sake – i.e. decorative bowls also serve as a place to put keys, wallet, etc.
Imperfections – cracks, scratches, rough edges or weathering, organic shapes, asymmetry
Simple, low profile furniture
Neutral and understated color palette
Wabi sabi homes may also include a "zen space" for meditation and relaxation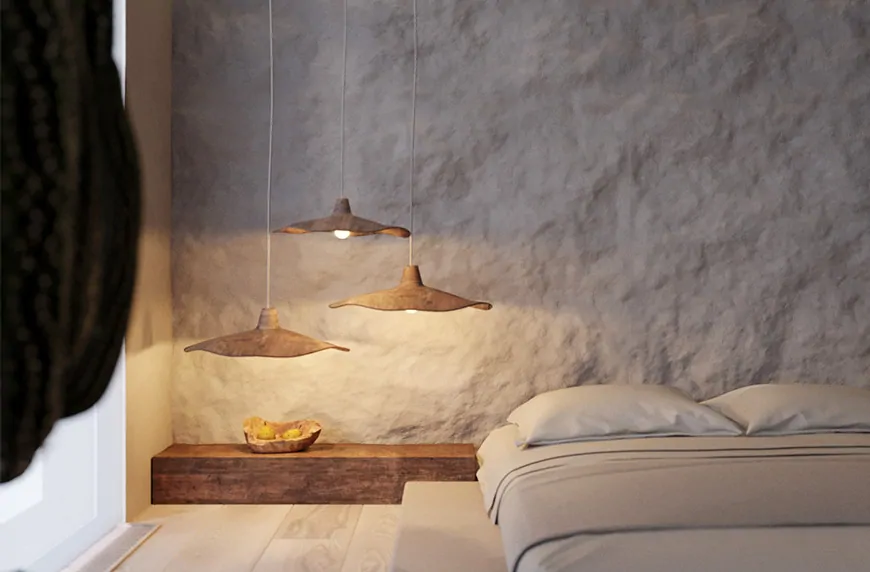 how to incorporate wabi sabi interior design in your home: the essential pieces
The great thing about wabi sabi is the fact that you can make incorporate it by simply making a small mindset change. You don't need to necessarily do a full overhaul of your interior decor. It could be as simple as embracing the imperfection in your home. Or getting rid of things that don't serve you.
However, if you're looking to create a design scheme from scratch, I've included some staple pieces below.
Due to the fluid nature of wabi sabi, the trend could look different to every single person recreating it. But these pieces below are some great suggestions if you want to create the wabi sabi trend in your home.
raw edge wood pieces
Raw edge wood, especially ones with lots of knots, is a wabi sabi interior design staple. A dining table, coffee table, or side table is the perfect moment to introduce this into your home.
concrete block furniture
The texture in concrete makes it a great option for a piece of furniture in a wabi sabi home. It is understated, but still has a hint of imperfection that is a staple to wabi sabi interior design.
neutral textured wallpaper
Wallpaper is one of my favorite ways to make an immediate change in homes without having to do a ton. For wallpaper that aligns with wabi sabi, go for a neutral color with some natural textures to it.
linens
Linen is a great material to use for this trend. It has a warm, homey feel to it that fits perfectly.
For curtains, try to use a sheer linen to let in lots of natural light. For blankets and and furniture, linen with lots of texture and veining is what you want to aim for.
other wabi sabi interior design staple pieces
Check out my other interior design starter packs
---
Want to know more about where interior design trends come from, who decides them, why some stick while others don't, and how to apply them while maintaining your own personal style? Check out my complete guide blog post.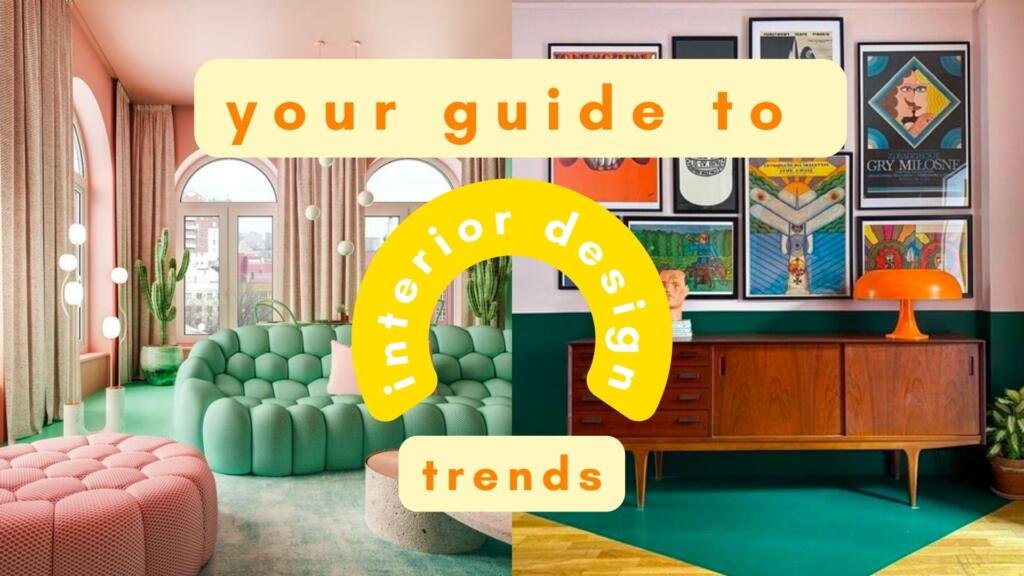 ---
---
Note: This post may contain affiliate links, so I may make a small commission if you make a purchase. But this does not increase the cost to you at all – it comes out of the seller's pockets.