I got a ton of positive responses from my Mid-Century Modern starter pack post, so I was excited to bring it back with the Scandinavian style! Scandi is another super popular design aesthetic. If you've ever been to Ikea, you're familiar with this style.
But there's a whole lot more to it, so let's get right into a little bit of history, defining characteristics, and a complete shopping list. This shopping list is like your Scandinavian design cheat sheet – whether you're starting from scratch or sprucing up.
what is the scandinavian style all about?
So as the name suggests, Scandinavian design originates from Scandinavian countries. Those are Norway, Sweden, and Denmark. Sometimes, Nordic countries like Finland, Iceland, and Greenland are also loosely associated with Scandinavian style.
As with almost every style, Scandinavian design was a reaction to the style that dominated right before it: modernism.
Modernism was all about ultra simplicity and sleekness, and there was a heavy focus on manufactured items as it was the height of the industrial revolution. People craved a return to nature, and Scandi evolved to fill this void in the late 1940s, but taking hold in the 1950s. Since then, it surges in popularity every once in a while. But it's definitely in its moment now again.
One word that you may hear when people talk about Scandinavian design is hygge – a Danish word meaning a cozy, content feeling. Comfort and functionality is huge in Scandi style (the harsh, northern European winters had a lot to do with this).
Another historical influence: Nazi Germany – design never happens in a vacuum. In response to the injustices and instability during this era, design evolved to focus on intimacy, the home, and the family.
All of these influences wrapped up together, and you're left with an aesthetic that is minimal, yet natural and cozy. There's a focus on utility and functionality, but beauty is never sacrificed from this.
the defining characteristics
Let's get into how all of those actually look in practice.
A typical Scandinavian room on the most basic level will be bright and airy, with neutral colors and lots of natural elements.
Like I said, the color palette is typically mostly neutral. When there are colors, however, they tend to be accents and are still neutral-ish like blush, grey/blue, or sage.
Some typical structural features of Scandinavian. There are typically a lot of bare wood floors, with light, ashy wood being the most popular variety. You can also expect to see a lot of white brick.
Another big thing in Scandinavian design: plants. Like I said, this style was about getting back to nature. So you will see natural tones, as well as actual plants.
Another very common feature of Scandinavian style is a lack of clutter. You won't see a lot of little knickknacks laying around in a super Scandi home. These homes are either very minimalist in nature, or they contain clutter in very organized and invisible storage.
Another small notable feature: cozy textures. Like I mentioned, the brutal winters had an impact, but this also helps to keep the minimalist, modern design from looking sterile. Textures like chunky knits, faux fur, and other neutral textiles add in a lot of comfort.
There are a lot of similarities between mid-century modern pieces and Scandinavian, because MCM was heavily influenced by the style. A lot of the furniture pieces themselves are really similar, but the rooms are executed differently. They both generally have organic and streamlined shapes, and they focus on both form and function. But here are some of the key differences:
wood tones: MCM is typically dark tones – Scandi is typically lighter
colors: MCM has richer, warmer, darker colors – Scandi has lighter, cooler colors
not always, but MCM has tendencies to be more maximalist, while Scandi is usually quick minimalist. This is both in the amount of accessories/details and the boldness of colors and patterns.
Here are some mood boards to make the distinction clear. There's one super MCM, one super scandi, and one that shows how they look mixed together.
the scandinavian essentials shopping list
Okay so now that you know what's up with the Scandi style, it's time to go shopping! Here's my full Amazon shopping list for all of the Scandinavian aesthetic essentials.
the big stuff: main furniture pieces
If you want some main, staple pieces to set the tone for your room, here are my best recommendations. Don't be scared to splurge on these, because they are high-impact items. But I've included some budget-friendly options as well.
affordable couch option – $391
splurge sectional – $1,955
dining table – $320
tv stand – $233
bed – from $448
smaller staple pieces
Smaller staple pieces are my favorite parts of a home. They are still highly visible and impactful, but since they're smaller, they're easier to experiment with and switch out every once in a while if you want.
dining chairs – $200/2
coffee table – $166
rug – $90
boucle armchair – $180
accent furniture
Not every home will have the space or need for every one of these. But if you find yourself in need one one, here are some great, on-trend accent options.
side table – $100
rattan accent chair – $190
sage green + wood side table or mini bar cart – $67
accessories
Accessories are my favorite part of any home! Here are some little accents you can add in to bring your space to life.
Note: I always encourage people to use accessories as an opportunity to show your personality. These accessories fit right into the Scandinavian style, but don't be afraid to use these small moments to experiment and go off trend to make your space your own. It's these small differences and moments of personality that make a home memorable.
But these accessories are great for a Scandinavian base.
plant stand – $12
pendant light – $178
rattan tripod floor lamp – $46
organic, neutral artwork – $10
arched floor length mirror – $133
terrazzo coasters – $15
other honorable mentions
Here's a little extra somethin somethin to get your creativity flowing.
gray and wood love seat – $326
decorative mirror – $88
mounted bookshelf – $280
those are my scandinavian interior design essentials!
I hope this rundown on all things scandinavian interior design was helpful! And I hope you have fun planning, shopping, and making your space really homey!
keep it homey, homies
P.S. What style do you want me to do a starter pack for next? Comment down below or shoot me an email at hannah@homeyhomies.com!
---
Want to know more about where interior design trends come from, who decides them, why some stick while others don't, and how to apply them while maintaining your own personal style? Check out my complete guide blog post.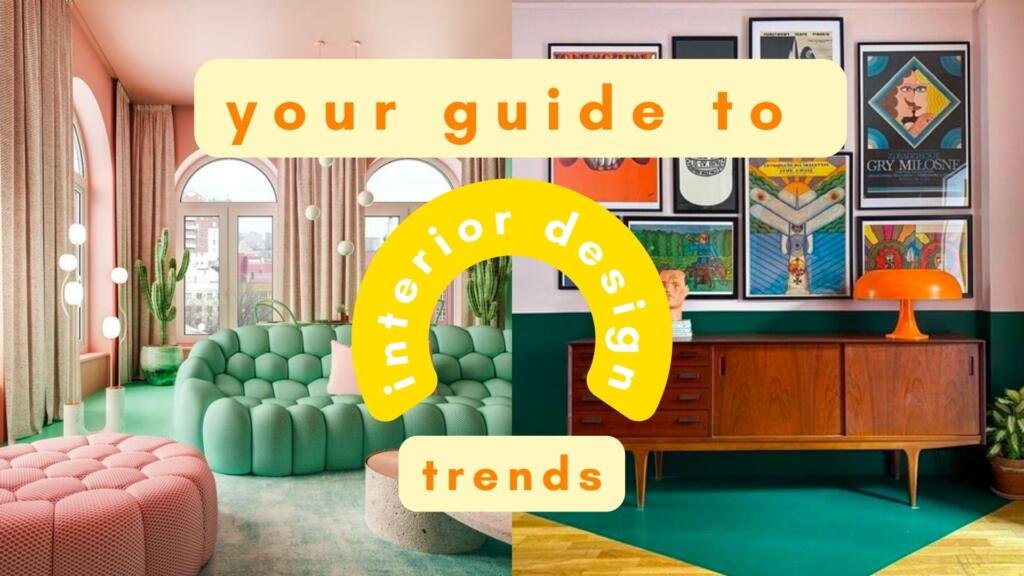 Note: This post may contain affiliate links. This means that I may get a small commission if you make a purchase. This has no impact on price for you – it comes out of the seller's pockets.
---
You may also like…