One thing that's so fun about interior design is how often cool new trends pop up. (or a bad thing if like me, you want to participate in almost every one). Every year, predictions are made about which trends are gonna stick, and which are fading away. I wanted to wait a few months into 2021 to feel out the scene. But I've felt it out, and now I'm here to share with you my top 5 favorite 2021 interior design trends.
Warning: you'll probably have the urge to redecorate after this. I'm still grappling with that too 🙁
grandmillennial
This is a funky one, and I think the only truly new trend that's popped up. The others had been in fashion at one point, but not this one babyy. She's brand new. And I love it.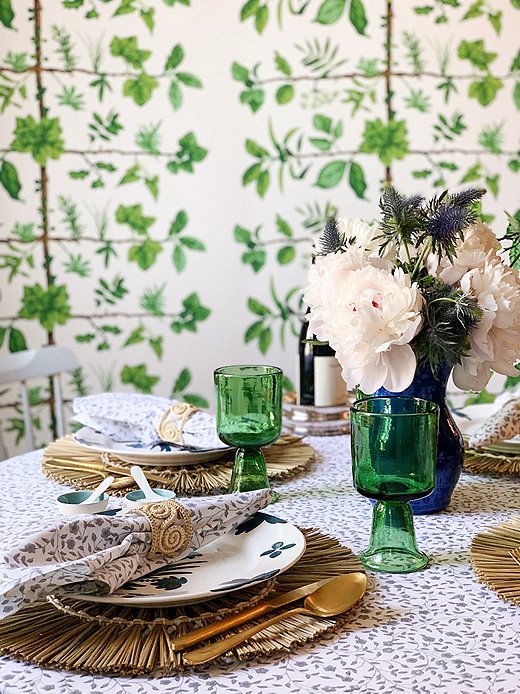 People suddenly love the comfort of what we have always called "granny looking." Think of ruffly upholstered chairs, embroidered pillows, floral print everything, and huge china cabinets. There's something innately loving about this design. So people are going back to it, but putting their own, trendy spin on it.
That could mean putting a more "granny" piece among other, more modern pieces. Or it could be altering the dated piece itself by making it a bright color or embroidering something very "millennial" on it like a graphic or phrase. You've probably seen the swear word embroidered pillows before. Very grandmillennial.
As I've mentioned many times, I love maximalism, and I feel like this trend breeds maximalism. When I think of grandma design, I think of lots of cute little nicknacks everywhere. I love the fact that nicknacks are coming back in style.
joyful, colorful, fun
I've been preaching this for so long, and I feel like the design world as a whole is finally starting to accept that this is a major trend. It could be because of COVID, or it could be just because people are getting so sick of the boring, stale interiors that have been boosted the last couple of years. We're all giving ourselves a little more space to breathe.
That means more color, more fun shapes like squiggles and polka dots, and overall more personality. If you've read one of my OG blog posts about neotenic design, it fits right in here.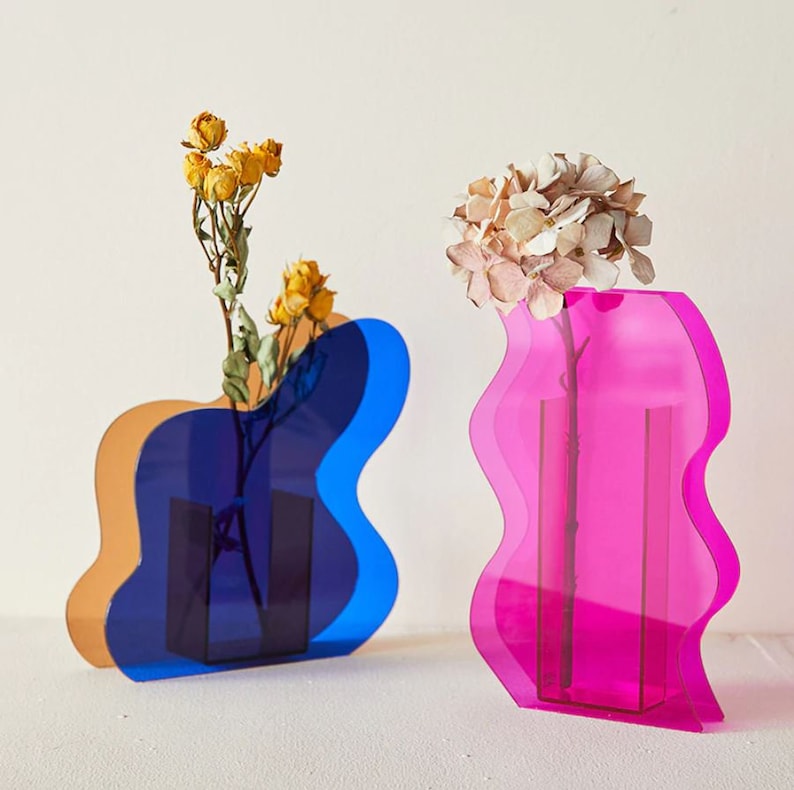 Even if it's just in small moments throughout the house, like a vase or pillow, these small moments of joy are not only trendy but good for your serotonin levels, too. (not literally, don't check the science on that)
bar cabinets vs. bar carts
Bar carts had their moment for a miiiinute. Those were always the go-to for when we wanted to make our homes look a little more ~mature~. And I jumped on the bandwagon, too. But now, I feel like the trend has run its course. And as a result, bar cabinets are replacing them as one of the top 2021 interior design trends.
I've been searching my way all around the internet and thrift stores for a good, affordable bar cabinet for months. I just love the sturdiness that a bar cabinet gives vs. a bar cart. Sometimes when me and my dog are playing near my cart, I'm scared we're going to bump into it and break all of my favorite glassware that I have displayed there. I'd love to put only a very select few pieces on top, and store the rest away in the cabinet to open up only when I have guests over.
It's all very art deco party vibe-y to me and I love it.
post modernism
A little history lesson for you here, courtesy of my time at the Interior Design Institute. Modernism was all about uniformity, simplicity, and practicality. So, as most major trends go, postmodernism evolved as a response to that in the mid-late 1900s. In contrast to the oversimplified nature of modern design, postmodernism highlighted the unusual and the bold.
An extremely oversimplified way to explain this trend would be "the epitome of the 80s."
And it's making a major comeback. Given the second trend I mentioned (more fun and joyful), it makes sense that postmodernism would pop back up.
This can be reflected in anything from art to architecture to furniture design. I just love the unconventionalness that this trend brings to the table and can't wait to see it pop up all over the place again.
global influence
This is probably one of the easiest trends to trace why it's so big right now: because no one could travel during 2020.
So people had to compensate by bringing worldliness to them and their homes. This trend isn't about any nationality in particular, but rather about embracing introducing trends and traditions from different cultures into your home.
Of course, it doesn't mean cultural appropriation. And my only concern with this trend is that people will start to make sacred cultural components "trendy" without recognizing their significance. But when done right, and respectfully, this could be an amazing opportunity to play with different patterns, textiles, and and details. Even artwork from an artist abroad can make a huge impact in your home.
When you broaden your design scope from just that of the Western world, so many more possibilities open up to you for great design.
we've got some good 2021 interior design trends ahead of us
I don't know about you, but I'm looking forward to a good next couple of years of interior design. These trends have my creative juices flowing and make me want to get designing about 34523895 new projects.
keep it trendy, and
keep it homey, homies
Want to know more about where interior design trends come from, who decides them, why some stick while others don't, and how to apply them while maintaining your own personal style? Check out my complete guide blog post.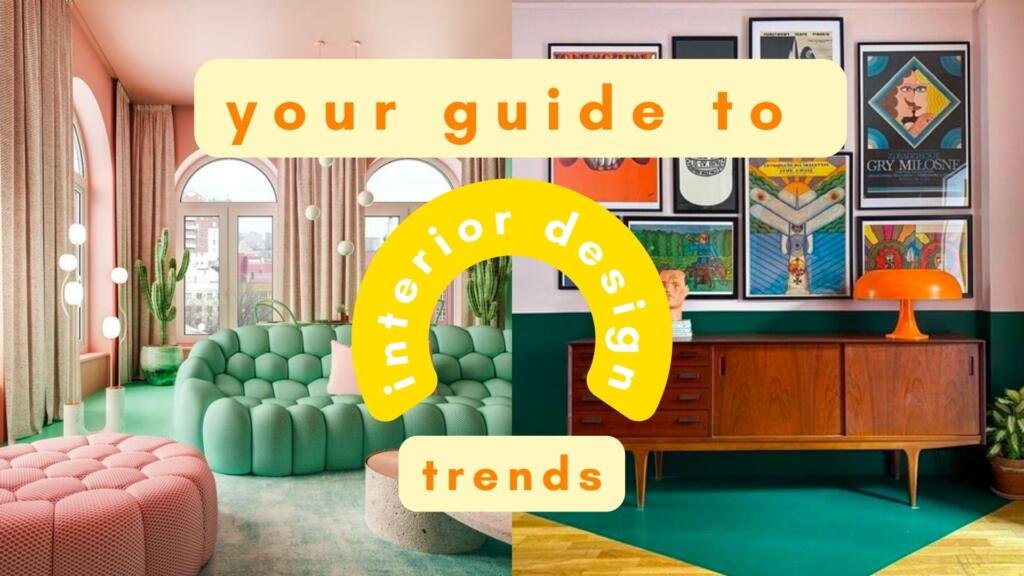 About me
Hey my name's Hannah Michelle Lambert, the voice behind homey homies. I'm an LA-based blogger and interior designer. I'm passionate about fun, adaptive, and affordable design that is filled with personality. And I'm a huge believer in a good DIY. Thanks for stopping by and I hope you find the inspiration you're looking for – and maybe a little extra 😉
---
You may also like…