Let me just start this out by saying that Palm Springs was quickly added to my favorite list of places this past week. I spent a week in this midcentury desert wonderland this week, and boy do I have some pictures to share.
If you're into amazing midcentury architecture, you definitely wanna keep reading. I'm gonna go over everything you're gonna wanna check out while you're there. Consider it a homey homies DIY architecture + art tour.
let's just flex the airbnb a little bit
I prefer to stay in airbnbs whenever I travel. Not only are they cheaper, but they're also usually a lot more interesting to look at. (Download my workbook if you need help decorating an airbnb, btw) And this airbnb did not let me down.
This is what you're greeted by upon walking in.
And this is what you see when you enter the backyard. And trust me, the real thing looks just as breathtaking as the pictures.
We stayed in the casita in the backyard, and it was the cutest little spot. So cozy and unique with tons of artwork spread all over the walls.
And our host was so sweet, helping me plan a birthday surprise for my boyfriend by setting up balloons, cake, and banner I ordered.
And not a bad backdrop for a mirror photo 😉
If you need a great airbnb in Palm Springs, check this one out. Nothing but great things to say about the property and the host!
the main attraction: the architecture
The whole Palm Springs vibe is mid-century luxury. And not the modernized midcentury trend we see all over the place now. Because the original midcentury architecture that made Palm Springs so magical and hip back in the day is completely preserved, not replaced, it feels so much richer and more genuine.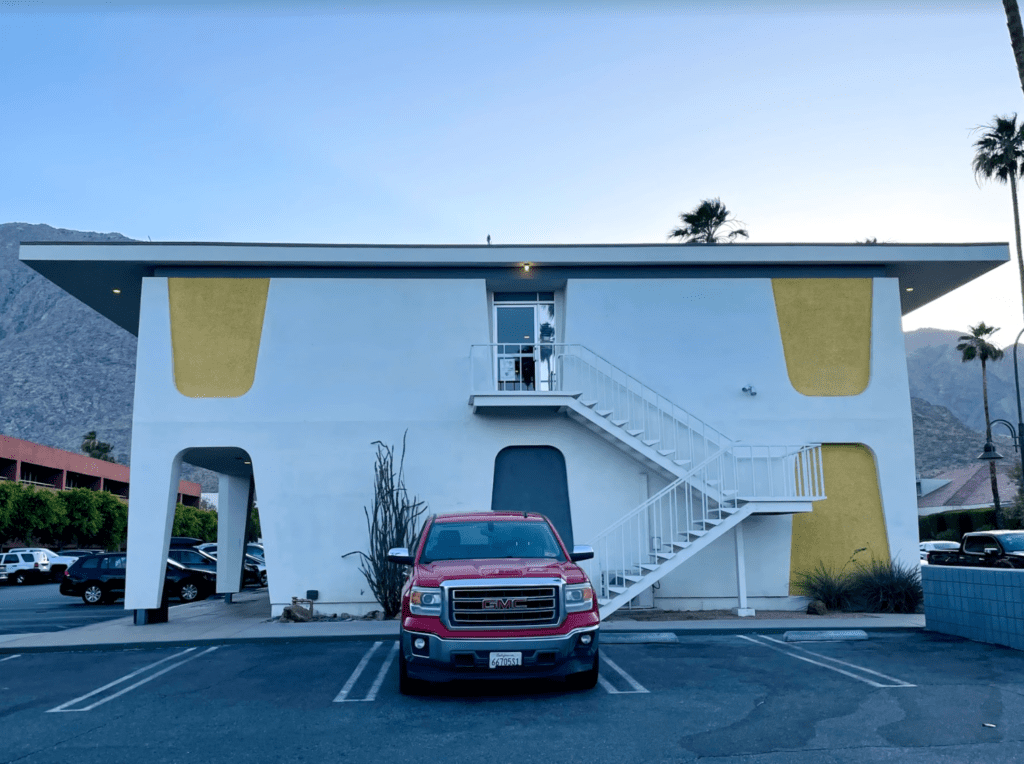 When we took an initial walk around the neighborhood we stayed in, I was immediately smitten. I love a good long, single level midcentury home, so this place was a wonderland.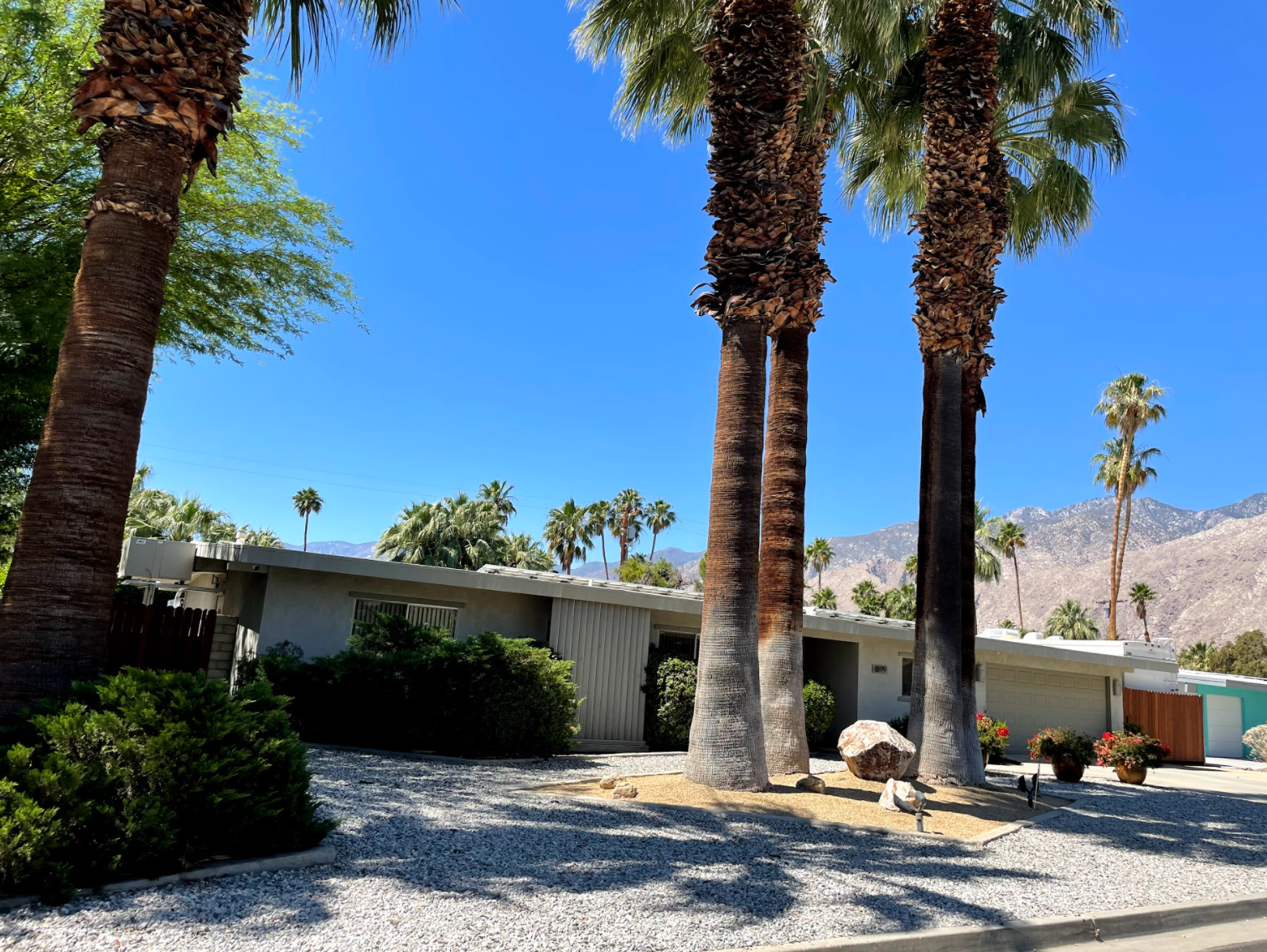 The houses were all so cohesive, but still looked so unique. You know when they say you should be coordinating not matching with your friends/SO? This was the perfect example of that.
If you're looking for the best neighborhood to walk through and look at cool houses, Sunrise Park is the very best that Palm Springs has to offer in my opinion.
I love all of the colorful accents that showed up everywhere. If I needed any more motivation to keep including color in design, this would do it.
a new love: concrete screens
I have obviously seen these before, but Palm Springs gave me a more intense appreciation. I saw these patterned, concrete screens everywhere. I'm sure that they are partly practical – blocking out some of the scorching Palm Springs sun – but they are also such a cool design opportunity.
the palm springs art museum
As much as I love the HIGH here in Atlanta, I was really excited to check out another city's art museum. And they did not disappoint.
It was small but mighty. If you're an art lover, I would definitely recommend you check this out. I meaaan just look at the architecture of the building itself
And if you're lucky enough to catch it while it's still showing, the Agnes Pelton Desert Transcendentalist exhibit was breathtaking. It was just thoroughly beautiful and calming. It kinda reminded me of Fantasia in the best way.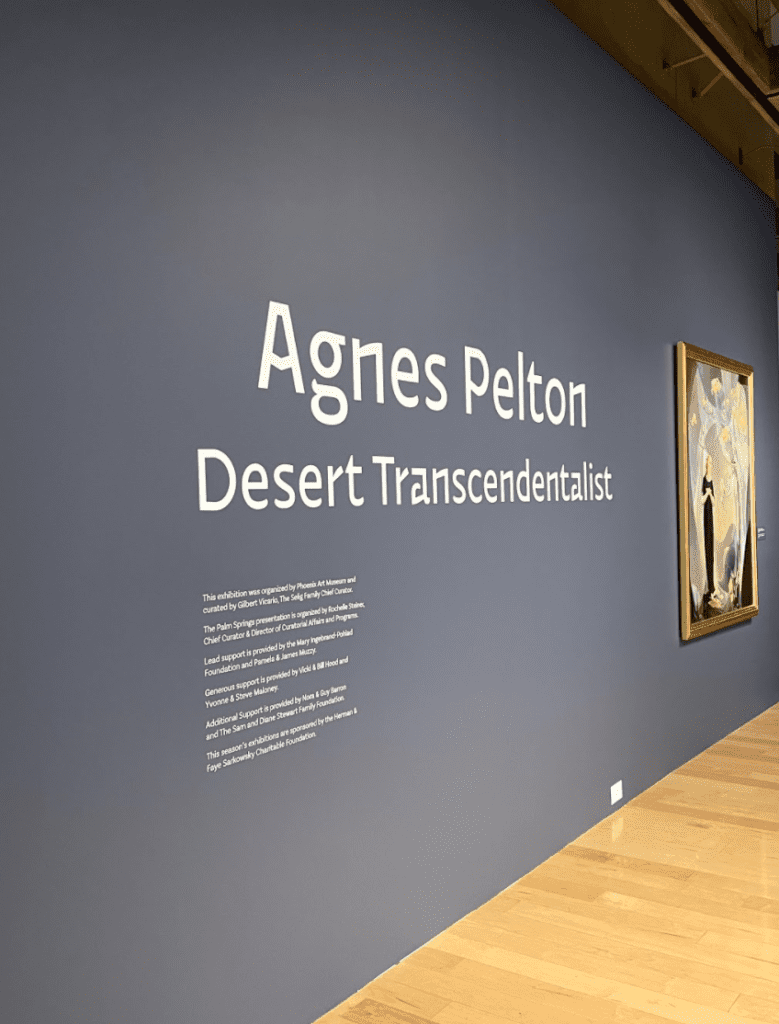 another highlight: PS homeboys
How lucky am I that I came to Palm Springs on this exact week. As we were walking to lunch one day, this store immediately caught my eye. Plus the name sounded too similar to the blog name not to check out.
It's a super cute little home shop that just opened up the week we were there! It's a mix of mostly new stuff and a little vintage. And they featured tons of cool artists in the store. Honestly, the first thing I thought of when I walked in was how many dope photo backgrounds I was looking at.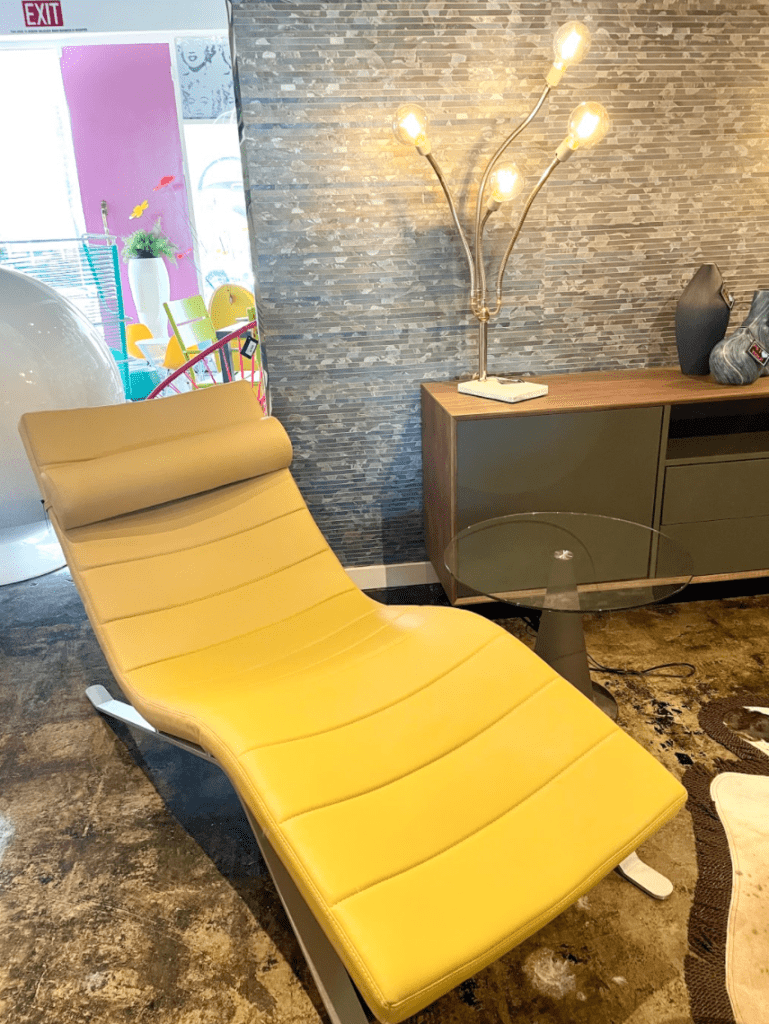 Plus, the owner was so friendly. So if you're ever in the area, show this new shop some love. Or follow them on Instagram.
if you're looking for an aesthetic dining experience: Tropicale
My boyfriend and I went on this trip primarily to celebrate his birthday, so a very special dinner was much needed. And of course, because I'm me, I wanted to find the most well-designed restaurant possible.
The Tropicale fit the bill. Not only was the food AMAZING and was the server so sweet and helpful, but just LOOK at the design.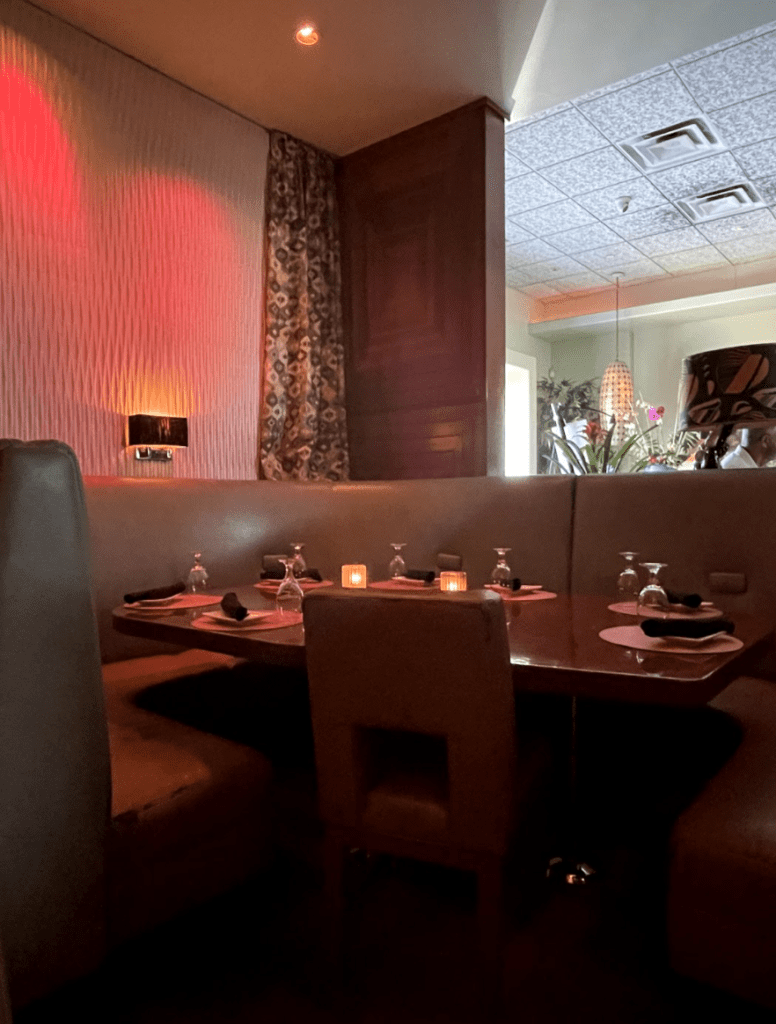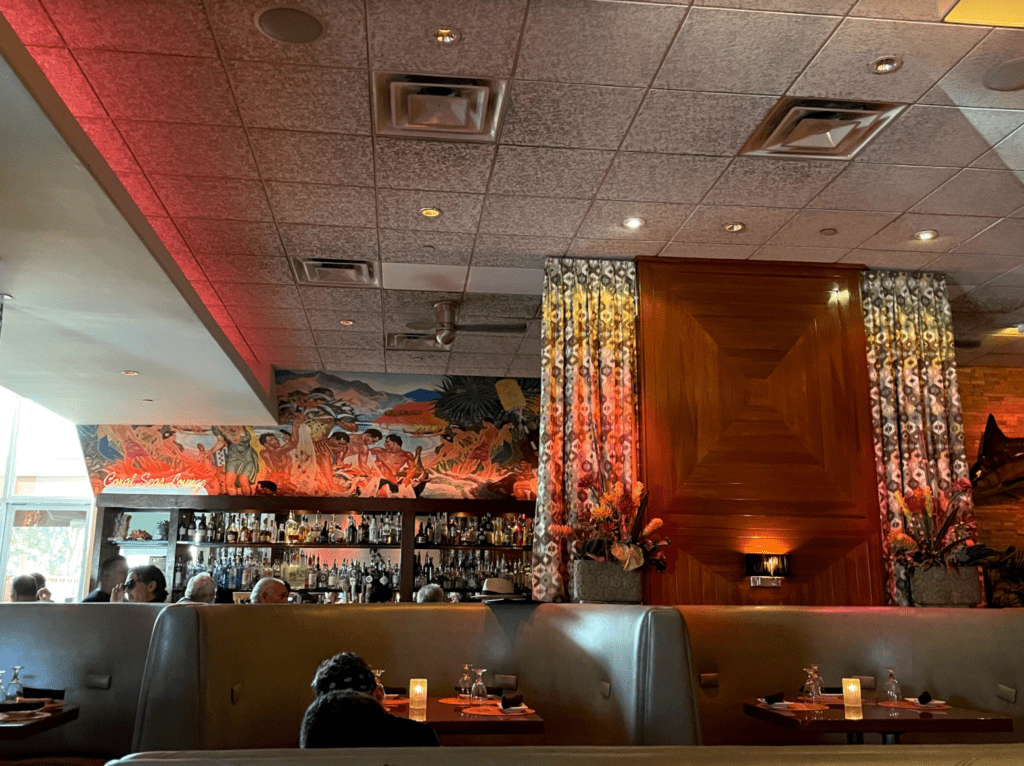 Honestly the photos don't do it justice. This place was the definition of lush, tropical, midcentury glamour.
And if you go, order the Pupu platter. I promise it tastes better than it sounds.
now enjoy the rest of this palm springs photo dump
It truly is a magical place, and it's quickly earned a spot in my heart. If you get the chance to head that way, make sure you go there!
keep it homey, homies
About me
Hey my name's Hannah Michelle Lambert, the voice behind homey homies. I'm an LA-based blogger and interior designer. I'm passionate about fun, adaptive, and affordable design that is filled with personality. And I'm a huge believer in a good DIY. Thanks for stopping by and I hope you find the inspiration you're looking for – and maybe a little extra 😉
---
You may also like…