If you're active on Pinterest, interior design IG, or other creative communities, you've probably seen pictures of that drippy looking carpet. It almost looks like it has to be photoshopped. But after seeing it a couple of times, I decided to look into where this trend came from. But turns out, it can all be traced back to one artist: Faig Ahmed. That's who we're shining the designer spotlight on today.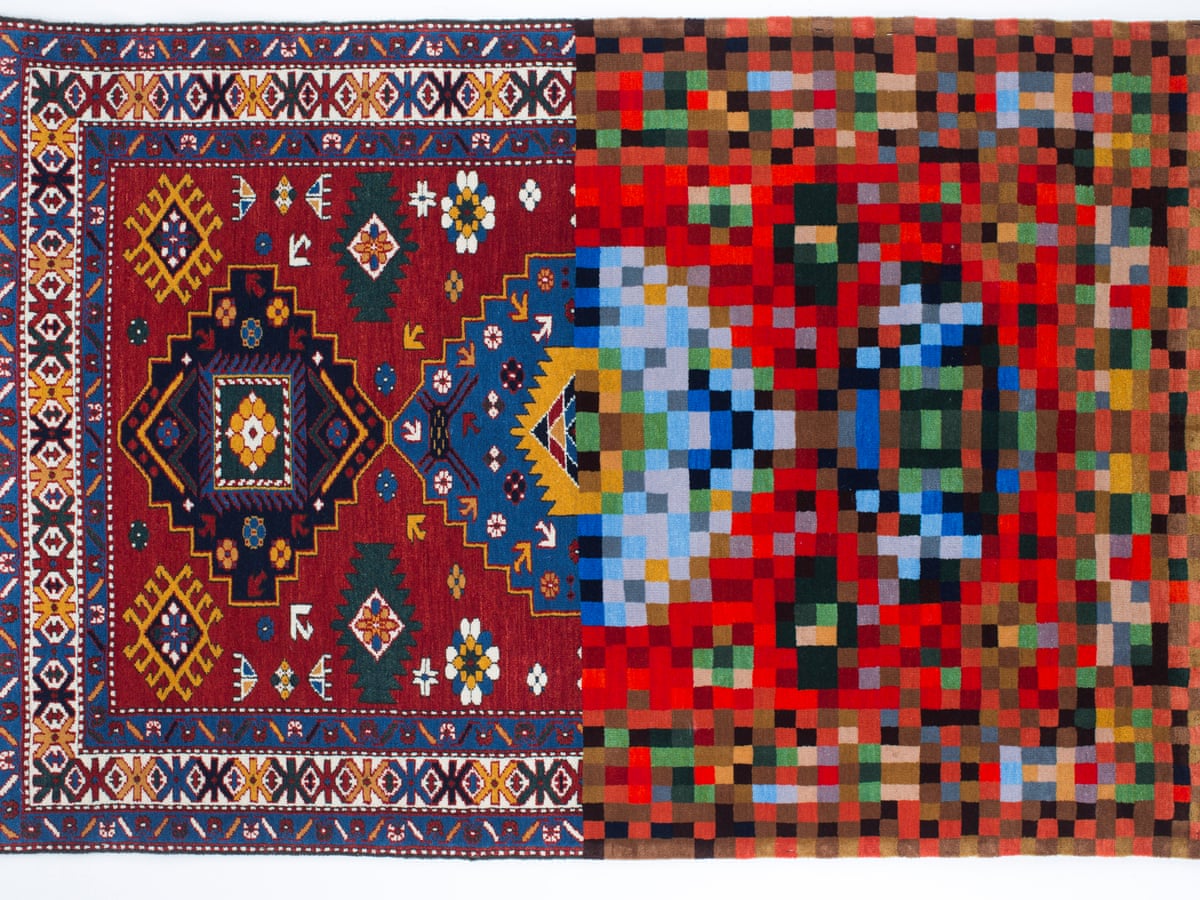 who is Faig Ahmed?
Faig Ahmed is a surrealist artist from Azerbaijan, born in 1982. He is a 2004 graduate of the Azerbaijan State Academy of Fine Arts with a concentration in sculpture design. His works have been displayed at exhibitions all around the world since 2006. It's clear to see that he really has a unique vision and deserves a shit ton of credit for his insanely cool pieces.
Although he dabbles in video, sculpture, and other mediums, his defining skill is working with carpeting. He takes a unique approach to these textiles. He almost always uses very traditional patterns — almost like the ones you would see in your rich grandma's Victorian style home. And he usually maintains the integrity of these traditional designs in part but makes some distortions on parts of it.
Initially, he draws up the concepts for these designs on computer programs before they are brought to life on textiles by his highly skilled team of weavers.
Anyone who has seen these surrealist rugs knows that they immediately grab your attention. I mentioned before the carpet that looks like it's melting into a puddle on the floor, but there are also others that look as if they are glitching, some that look pixelated, and others that look like their threads are being pulled to either side, among other effects. The fact that these trippy-looking effects are being done to such a traditional medium makes it even more amazing. The juxtaposition is truly striking.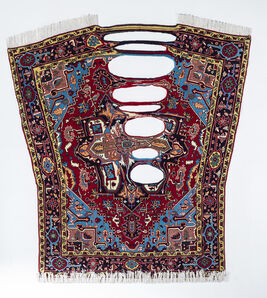 how to support him
Unfortunately, he is not active on social media. I would really love to see some behind the scenes content of his creative process. But maybe someday he'll hop on there. He is a millennial after all.
A hack for getting his content in your IG feed even though he's not on there: follow the hashtag #faigahmed. There are some random selfies in there, but I guess that's the closest we got for now.
But for now, you can check out his website to see some videos of him talking about his inspiration and take a look at all of his past projects.
You can technically buy some of his work. But this is an accessible design blog, so I'm gonna go ahead and assume that paying tens of thousands (probably more tbh) of dollars for a piece isn't in the cards. But if you want to see his work in person, it is on display in museums all over the world.
Here is a list of museums that his work is on display. (Supposedly, I had a hard time finding this list, so double check before you go just to see his stuff) So if you live nearby or ever find yourself in these areas, definitely make it a priority to see his work in person:
The Art Institute of Chicago, Los Angeles County Museum, Palm Springs Art Museum, Seattle Art Museum, RISD Museum of Art, Chrysler Museum of Art, George Washington University, Arsenal Contemporary, Currier Museum of Art, NH; Bargoin Museum, France; MOCAK Museum of Contemporary Art, Krakow, Poland; The National Gallery of Victoria, Australia; Arsenal art contemporain Montréal, Canada; The National Museum of Art, Architecture and Design, Norway.
keep it homey, homies
About me
Hey my name's Hannah Michelle Lambert, the voice behind homey homies. I'm an LA-based blogger and interior designer. I'm passionate about fun, adaptive, and affordable design that is filled with personality. And I'm a huge believer in a good DIY. Thanks for stopping by and I hope you find the inspiration you're looking for – and maybe a little extra 😉
---
You may also like…