When tax season rolls around, people split between two different groups. Those dreading paying up on all the money they owe. And those who can't file their taxes fast enough to get some extra cash in their accounts. If you're here, I'm betting you're lucky enough to be in the second group. Congrats! Which brings us to the burning question: what to spend your tax refund on??
It's tempting to blow it all on a big shopping spree. Or maybe you are like me and are tempted to buy a brand new computer you don't need. The more responsible of us may squirrel it away and save it for a rainy day. All totally valid places to put that money towards.
But if you want that money to keep giving throughout the year, one of the best places to spend your tax refund on is your home.
You're in your home every single day, so the money you put into it has a direct impact on the quality of your life. Who doesn't wanna live in a beautiful and fresh space?
So whether you're looking to make a big investment or add in a few small accents here and there, I've got all the suggestions for you. And of course, I'm giving you some specific product recs, too. 100% homey homies-approved.
Feel free to click around the table of contents below to go directly to what you wanna see. Or keep scrolling to see what jumps off the page at you.
Table of Contents: What to spend your tax refund on?
3. Up your home security + smart home game
4. Fun art + decorative accents
Home Improvement Projects to Spend Your Tax Refund on
Tax season is a great time to get some projects done on your home. These projects tend to take quite a bit more money than just buying a few new accessories for your home. So when you get an influx of cash, this is a perfect thing to put it towards.
Whether you wanna go big or just make some little updates, here are some ideas.
Put it towards the big stuff
Not the most glamorous, but arguably the most necessary. If you've been looking to get some major renovations done – like a new roof, pipes, windows, flooring or appliance – this chunk of change could be a great amount to top off the savings you already have. Or to start a fresh savings account to get it done in the future.
The second option requires a little more discipline and tolerance for delayed gratification. But it's a great way to kickstart these savings goals.
Paint
Paint is the easiest and the cheapest way to totally refresh any home.
In small amounts, it's extremely affordable. But if you want to do a multi-room project – or even want to paint the exterior of your home – it's helpful to do it when you have a little extra money coming your way.
Now's the perfect time to experiment with adding a little more color into your home, I'm just sayin'.
DIY arches, wainscoting, + built-ins
Architectural interest is a huge 2022 trend, and I think it's here to stay. So thinks like cool built-ins, arches, and wainscotting are only going to get more and more hype.
Did you know you can create an arch in any doorway? You can buy an arch kit on Amazon and do it yourself! It's just a little bit of money, but it makes a huge impact. You can check out this video on installing the arch for a step by step tutorial.
Wainscoting is another super simple but effective DIY that you can get get done with some wood planks, light power tools, and a little imagination.
And of course, we can't forget about the built-ins. You can go the more traditional route and create a built-in entertainment system with tons of shelves for some great styling moments. Or you can try out something a little more adventurous and play with the trendy, organic-shaped wall cutouts.
Not feeling in the DIY mood? Splurge a little and hire someone else to do it so you can kick your feet up and relax.
create your outdoor oasis
When the spring time is emerging and we all want to finally emerge from our homes, our outdoor space are immediately what we want to freshen up. So this is a great opportunity to give it a little love if your outdoor space has been a little neglected.
If you have a balcony, it could be as simple as buying a new comfy outdoor chair, rug, or hanging lights. Here's a little inspiration if you need some.
But if you're blessed with a backyard and a little more space, you can really have some fun.
Here are some great ideas to get you using your outside space this spring:
Plant a vegetable garden for fresh veggies with every meal
Set up an outdoor dining space for outdoor dinners and entertaining
Build a fire pit for some great s'mores sessions
A hot tub. No explanation necessary
Set up a pergola with a nice sitting area underneath to help you get some fresh air without baking in the sun
These are just a few ideas, but feel free to let your imagination run free and build out a space that fits exactly what you want to use this outside space for.
Mini room makeover
This is a perfect opportunity to replace some pieces of the rooms that aren't working for you.
For example, let's say your bathroom vanity just doesn't feel good to look at, and if you swapped it out, the room would immediately feel better. This is your time to make those changes.
Whether you want to splurge or find it secondhand at a Habitat for Humanity Restore (would always recommend checking here first!!), take this opportunity to love these rooms again.
Staple Piece Replacements to Spend Your Tax Refund on
So let's say you're totally happy with the structural components of your house and don't need to do any home improvement. (Or just prefer to spend it on fun furniture. No judgement at all).
New staple pieces of furniture is the prime example of what you want to spend your tax refund on. These are the pieces that make the biggest impact, and therefore the splurge is totally warranted. Especially when you come into some extra money.
Here are my suggestions on some good staple pieces to consider replacing if they're just not getting you excited anymore.
Sofas
Sofas get a lot of action, so they can get worn down sooner than you'd like. And even if your sofa is still in great condition, you may just be itching for a new focal piece for your home. I put together some great suggestions for sofas to fit what you're looking for.
The most comfortable sofas
Comfort is of utmost importance if your living room is the spot for all the movie nights. Here are some recommendations for the coziest, movie-night-approved sofas.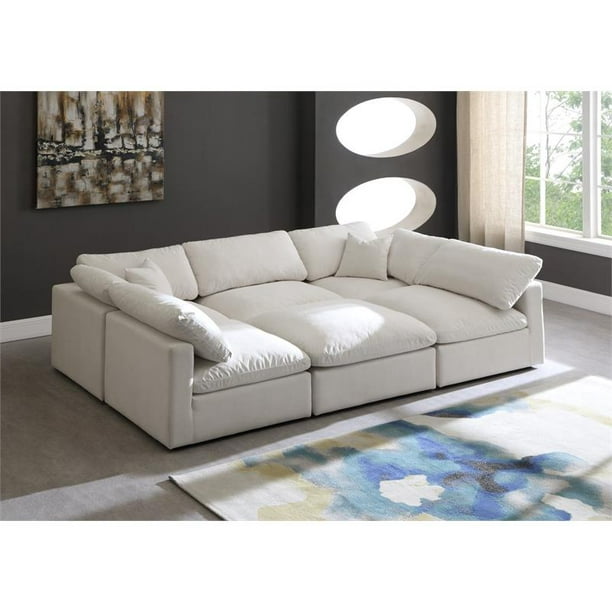 The statement sofas
If you want to make a splash with your sofas, these are great options that are verified Instagrammable. Your guest will absolutely ask where you got it from.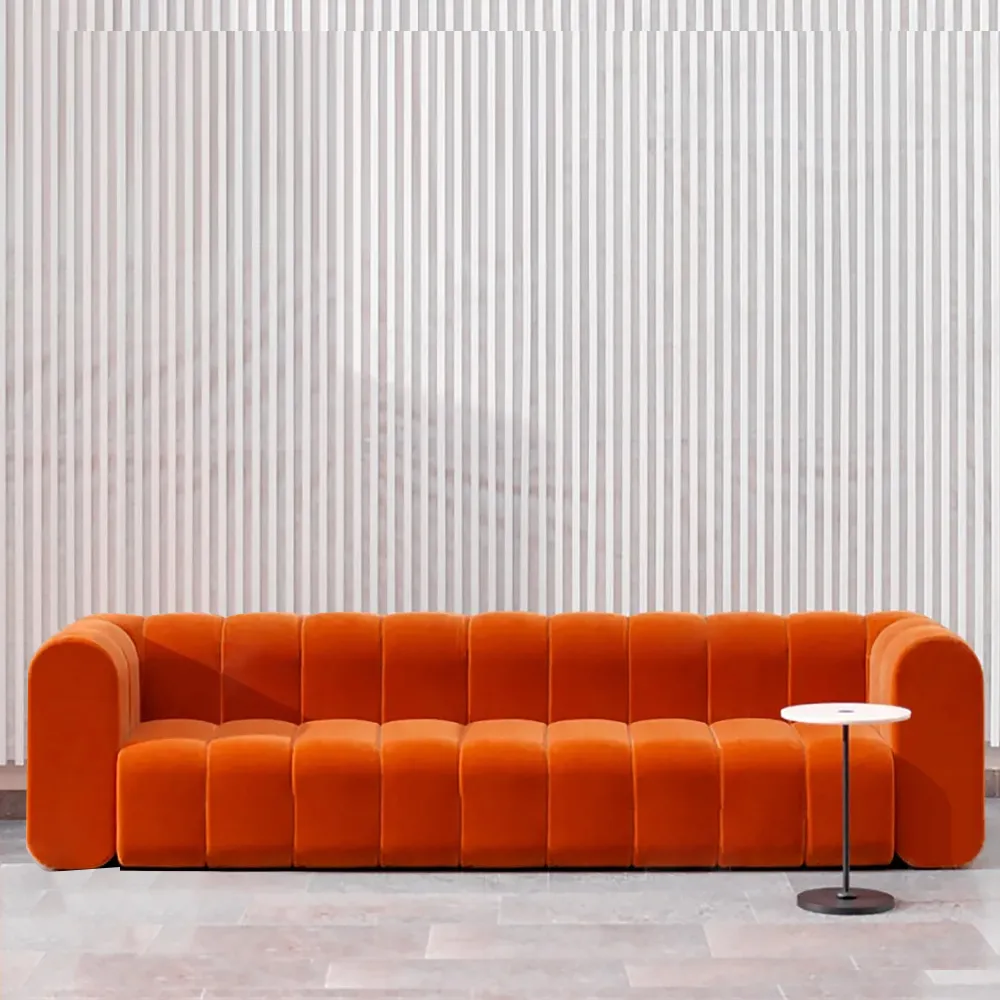 The adaptable sofas
I'm a HUGE fan of modular sofas. Especially if you're younger and want a sofa that grows with you as your family does. But some pieces now, and add on as you need them. It's honestly a money saver in the long term.
Mattress
We all know the importance of a good night's sleep. And the shittiness when you can't get a good night's sleep. Your mattress is one of the biggest influences on this quality of sleep. So if your mattress has a few too many years under its belt, this may be the time to invest in a new one.
If you've listened to literally any podcast or watched literally any YouTube video, you've probably seen no shortage of D2C mattress ads. Nectar, Casper, Avocado, Tuft & Needle. Purple is a personal favorite.
Honestly you can't beat the easy delivery to your door and the great promotions.
Or if you sleep with a partner, a dual adjustable bed may be the way to go.
Dining table
A good dining table is the heart of a good home. It's where you gather for every meal. It's where you host get togethers with friends and family. And it's often a major focal piece in the home.
So because of that, it's one of my favorite places to make a statement. Especially because comfort isn't as much of a consideration as the other staple pieces. So that means that you can really experiment and have fun here without focusing so much on function.
Here are some recommendations for dining tables to splurge on and make a statement.
TV
We can all agree that TVs are eyesores, right? I truly feel like a TV immediately brings down the aesthetic of a room. But their function typically outweighs the aesthetic.
There's a way that you can have your cake and eat it, too, though.
One solution is higher cost – so it's the perfect way to spend your tax refund. The Samsung Frame TV lets you turn on TV mode when you want to lounge and watch tv. But when you don't need the TV, it turns into a beautiful piece of art. And the best part is you can switch up the art whenever you want.
A lower cost option: a projector. I have a cheaper one that I use in my room. But you can get a really high quality one if you're looking to splurge for some great movie nights or serious gaming.
A projector is great because the screen disappears when you're not using it. Either project it on a blank wall or get a screen to pull down if you want to use a wall with other decor on it.
Security + Smart Home Products to Spend Your Tax Refund on
If you're looking to turn your home into a secure and smart home, it's a great place for your tax refund to go.
I have an Alexa in several rooms, and being able to ask her for the weather, fire off random questions I think of, or set a baking timer easily is the best. But you can go beyond that. Automate and voice command your lights, thermostat, and more.
You can go with the Apple Homekit, Google Nest, or Alexa, whichever fits in with the products you currently have.
I listed a suite of Alexa products below because that's close to my heart, but feel free to use these products as a shopping list for whatever smart home system you have now.
Art, Decor + Accessories to Spend Your Tax Refund on
If you're not looking to do any major renovations or spend big on some staple pieces, there are still lots of fun ways to spend your tax refund on your home.
Add a new art piece here, a new side table there, maybe a new light fixture. All of these little details can add some serious personality to your home – even if you don't want to blow your whole tax refund on it.
This is just a lot of cool shit that I've found that I would 100% recommend for anyone's home. I split it into small splurges and big splurges, so it fits into whatever you're planning to dedicate towards these kind of purchases.
I created a "Funky Amazon Home Finds" list on Amazon if you want to go there and shop all the best finds from Amazon. But if you want to expand your reach beyond just Amazon, keep scrolling.
Small splurges – $250 and under
Big splurges – over $250
---
About me
Hey my name's Hannah Michelle Lambert, the voice behind homey homies. I'm an LA-based blogger and interior designer. I'm passionate about fun, adaptive, and affordable design that is filled with personality. And I'm a huge believer in a good DIY. Thanks for stopping by and I hope you find the inspiration you're looking for – and maybe a little extra 😉
---
Note: This post may contain affiliate links, so I may make a small commission if you make a purchase. But this does not increase the cost to you at all – it comes out of the seller's pockets.