Pinterest is one platform that consistently has its finger on the pulse of what's hot. They know what's coming and going before basically anyone else. And that's because Pinterest is where people go to search up new trends as soon as there's any inkling they're picking up steam. That's why Pinterest Predicts is such a fun report to look through.
If you're not familiar with it, Pinterest Predict's is the platform's yearly report on where they are estimating trends are going in the year ahead. The populate and group search results to determine their predictions. And then they bring in the experts to give their opinion.
And in true Pinterest fashion, the visuals are stunning.
So basically, Pinterest Predicts is trend tracker's dream.
But there are tons of trends to sift through. And I know you're all busy. So I took the liberty to dig through all of the predicted 2023 trends and picked out the very best in interior design.
If you want to see the full report, I would definitely recommend. But if you prefer the condensed, homey homies-approved version, keep reading. You can click on the links below to jump directly to a trend that catches your eye:
here are the top interior design trends from Pinterest Predicts
biophilic design
I don't wanna say I beat Pinterest to this one, but… I'm just saying I wrote about biophilic design earlier this year.
Even if you didn't know the name for it, you've probably seen this trend popping up a lot throughout the last year. Plants galore are one major sign. It seems like in addition to COVID babies and COVID puppies, people adopted a lot of COVID plants.
Biophilic design is also driven by natural materials used in art, furniture, and accessories. You may have noticed a lot more wood and other natural materials being swapped in instead of plastics and other manufactured materials.
Overall, people are making nature a key focal point of their homes. Rather than just having plants, they want to fully submerse themselves into a plant-filled oasis when they walk through the door.
The ultimate goal of this trend: relaxation, a connection to nature, and actual physical/mental benefits.
Pinterest Predicts plucked out this trend as a result of these trending search terms:
emotional escape rooms
We all need some time to decompress sometimes. And those sometimes seem to be getting closer and closer together. So having a dedicated space that visually soothes – or provides a dedicated space for however their release looks – is a huge priority for a lot of pinners.
This has got to be one of my favorite trends on the list, if I'm being honest. My favorite part of interior design is the intersection between aesthetic and wellbeing. The physical space you're in has a pretty direct impact on how you feel. So I love that people are putting a little intention into creating these spaces.
Emotional escape rooms don't always have to be soft, relaxing meditation rooms with essential oil diffusers and sound machines. (Although that may be what you need). These rooms are places you go when you need to disconnect. That could mean it's a music room, or a home library, or a dance studio, or even a place you go just to smash stuff.
Even in homes where space is tight, you can expect to see people taking steps to carve out these spaces for themselves.
here are the top searches that Pinterest Predicts populated:
barkitecture
If you've been seeing those tiktoks of the girl who has a whole living room with mini furniture dedicated to her pets, you witnessed barkitecture. And as a really extra dog mom myself, I'm here for it.
Barkitecture is all about taking your furry friends into account into the design of your home. Just adding a little dog bed or cat tree in the corner just isn't cutting it anymore for some pawrents.
Expect to see lots more full rooms dedicated to pets, under-the-stairs conversions into pet lounges, and some pretty intense cat jungle gyms mounted around the room.
A more accessible take on this trend would be DIYing lots of pet furniture to reflect human pieces. If you're into this idea, have you seen my DIY dog wardrobe?
Pinterest Predicts backed this trend prediction with these search terms:
curve appeal
The younger generations are just not feelin' the sharp and rigid vibe. We want flow, smoothness, and lots of curves.
The visual interest that curves in furniture and architecture provides is likely to gain even more buzz in the year ahead. We've already been seeing hints of this in both professional design and social media. Think of all of the curved couches that have probably popped up on your Pinterest, tiktok, and Instagrams.
You can also see it in accessories like the wavy candles that have blown up. And in the hand-painted arches that everyone loves to add for an easy, cheap upgrade.
A lot of the love of this trend is likely a result of people's interest in retro luxe pieces. In the early to mid-1900s, lots of arches and curved furniture were a staple of the boujee art deco style. As we naturally incorporate more art deco into modern design, this love of curves will be solidified.
here are the Pinterest Predicts search queries:
hellenistic revival
This is probably the most unique trend on this whole list. And I'm excited to see it really find its footing in the next year. Hellenistic revival, as Pinterest calls it, is all about Greek inspiration.
The most obvious hint of this trend that I've seen has been the sudden surge in classic Greek busts like the sunglass-donning ones above. But we may continue to see this in more mature and nuanced ways as well.
This could be mixing in Greek mythology accents throughout. Or incorporating Greek pillars. Even the airy, breezy Greecian aesthetic with lots of neutral linens could be a whisper to the Hellenistic trend.
I'm personally really excited to see how this trend can interact with more modern interior design styles. Whether it's mid-century modern, wabi sabi, or even bohemian.
---
Want to stay up-to date on all the latest interior design trends and see how these predictions shake out?
Sign up for the homey homies hub!
Want to know more about where interior design trends come from, who decides them, why some stick while others don't, and how to apply them while maintaining your own personal style? Check out my complete guide blog post.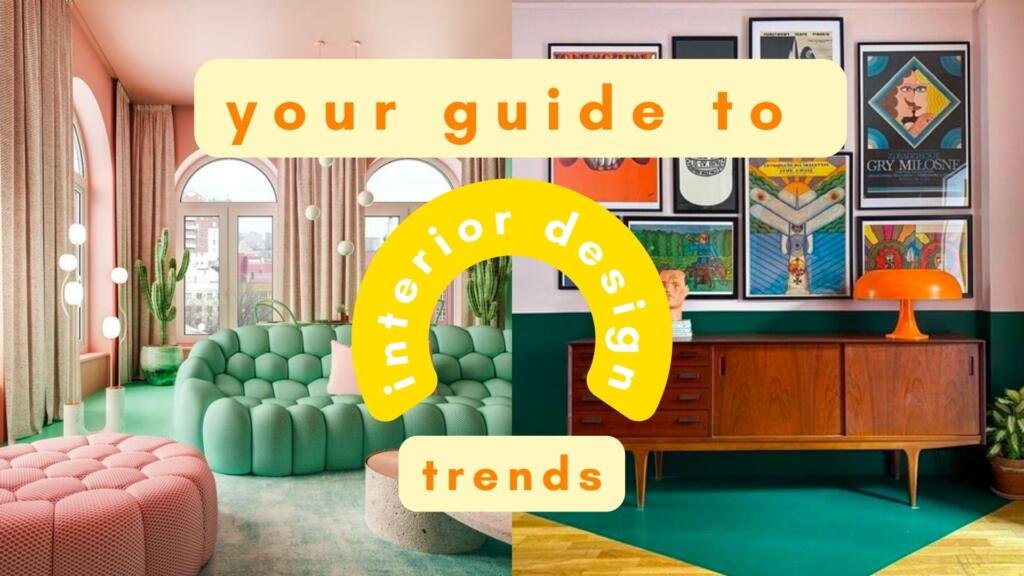 ---
About me
Hey my name's Hannah Michelle Lambert, the voice behind homey homies. I'm an LA-based blogger and interior designer. I'm passionate about fun, adaptive, and affordable design that is filled with personality. And I'm a huge believer in a good DIY. Thanks for stopping by and I hope you find the inspiration you're looking for – and maybe a little extra 😉
---