Podcasts are all the rage and here to stay. It's one of my personal favorite ways to consume content – whether it's for entertainment or education. And while my Spotify library is filled with tons of genres, interior design is one of my favorite topics. Podcasts are an amazing way to increase your know-how on design and the industry in general. I love to pop my headphones in when I'm at the gym, on a walk, or cleaning the house and learn more about the industry I love. So as my gift to you, I rounded up all my favorite interior design podcasts to add to your library right now.
All of these podcasts are a little bit different from each other, and they touch on different aspects of design. Some are more practical, some are more lifestyle-y, and others are in-between. Between all of these, you'll end up with a really great, well-rounded understanding of interior design and the world surrounding it.
And for each show, I hand-picked a great episode for you to start with to give you a feel for what the show can offer.
Contents
1. Design Dialogues
2. 99% Invisible
3. How to Decorate
4. The Moodboard
5. The Interior Design Business
6. Design and Architecture
7. Dear Alice | Interior Design
8. Inside Design
9. The Chairish Podcast
10. Clever: A Podcast About Design
If you're subscribed to the Homey Homies Hub newsletter, you may have heard of this one when I came across it a few months ago. This podcast, by the Design Anthology magazine, is an obvious choice for this interior design podcasts list.
The host – who has a ridiculously soothing voice – talks with people in the design industry from all around the world. She brings on lots of well-known names to talk about how they broke into the industry, the ups and downs of their careers, the trends and people that inspire them, and anything else related to the design industry.
I love listening to this podcast to both get some inspiration to accelerate my career, as well as to learn industry tips and trends.
My episode recommendation
In this episode, Simone Haag, a world-renowned decorator, shares her story of how she broke into the design field with no formal education. It's a really inspirational success story.
This is probably the broadest podcast on this list – not strictly an interior design podcast – but it's one that I would highly recommend.
As the name implies it's about all of the "invisible" design around us. Design that we may see and interact with every day, but may not necessarily consider as design.
This quote below from a Chicago Tribune writer sums it up pretty perfectly:
"99% Invisible still explains itself as a podcast about design. Which, as the cliché goes, is like saying Moby-Dick is a novel about whales. 99% Invisible, episode after episode, is really about the difference between what you see and a designer sees, what you see and an architect sees, what you see and an engineer sees." – Christopher Borrelli
What started as a four-minute spot on broadcast radio is now one of the most well-known and expansive design podcasts in existence. The categories touch on anything from architecture, technology, objects, sounds, cities, to infrastructure, and more.
My episode recommendation
The octagon house is definitely one of the most interesting episodes on the show. In the mid-1800s, an architectural fad started, based on the theory that octagon-shaped houses are good for self-improvement. That's what this episode covers.
If you're looking for some really tangible decorating advice, this is one of the best interior design podcasts for you. And it's great whether you're a total beginner or a seasoned expert trying to stay on top of a changing landscape.
It's hosted by Ballard Designs, a popular retail company. So they know a thing or two about design.
The podcast is in the form of interviews with seasoned interior designers. They talk about their experience in the field and answer your burning questions about design.
My episode recommendation
This episode is about one of my favorite topics: breaking the rules of design. Interior designer Summer Thornton talks about how to break the rules in the right way to create really stunning design.
Interior design can tend to be an extremely whitewashed industry. And furthermore, many interior design podcasts tend to show a very white perspective. Not this one, though. The Moodboard, sponsored by the Morpholio Moodboard app, was created to shine some light on the intersection of race and design.
In The Moodboard, you get to know the people behind the design. Including journalists, designers, makers, and anyone else in the broader design industry. The conversations you hear will help you to get to know more about how these tastemakers broke into the industry, both the successes and hardships they've navigated, their take on current trends, and more.
My episode recommendation
This episode is a conversation with Habiba Koroma, a designer who pivoted to interior design mid-career and is now a designer featured on Apartment Therapy. The conversation shines a light on how she made her career a reality.
I think this was one of the very first interior design podcasts I ever listened to years ago. This monthly podcast is definitely catered more towards the UK design community, but I found a ton of value from it.
It's a lot more buttoned-up than other podcasts, I'd say, but that organization is great to help you extract a ton of really great advice. They bring on practitioners, educators and influencers to give you first-hand advice on dealing with both the bigger and day-to-day design challenges.
My episode recommendation
This is a great episode is you want to start your own business. This tells you all the tips and tricks to getting your design firm off the ground.
(If you want to just start designing on the side, I would recommend my post about interior design as a side hustle as well!)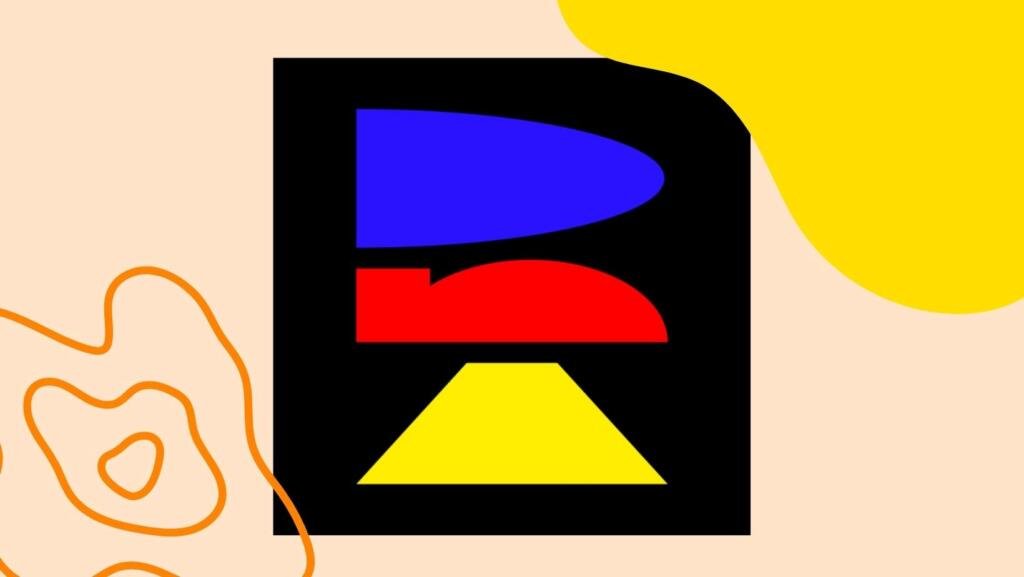 This is a recent discovery, and I'm totally hooked! Design and Architecture is well-researched, well-hosted, and just plain interesting.
As someone who loves design and is about to be an LA resident, this is right up my alley. It discusses design and architecture from a Los Angeles perspective. But it's not so pigeonholed on LA that anyone not from there wouldn't care.
Anything from co-living projects to after-effects of wild fires to the impact of structural racism on LA city planning is up for discussion. It's a genuinely fascinating podcast that gets you thinking about design in the world around you, similar to my #2 interior design podcasts recommendation.
My episode recommendation
I can't tell you how many people I shared this episode with after listening. It's all about how architecture is used to represent morality in movies. There's a reason why villain homes are usually ultra-modern and sleek. This episode dives into it. You need to put this on your play next list immediately.
The founder of Alice Lane Interior Design host this podcast. They dub their podcast a lifestyle approach to interior design. And they get real specific. If you have a question about some design aspect, they will probably cover it. From pools to cabinets, to media rooms, and more, they got it.
What I really love about this show is how they engage with listeners questions. Listeners write in with confusion about some aspect of design, and they dive right into it. This leads to a really fulfilling and educational podcast experience.
My episode recommendation
As a lover of patterns and color, this is a really natural recommendation for me. The hosts talk about using patterns and scale to tell a story with your design. It's definitely worth a listen.
Podcast 8: Inside Design
Now you know I had to include an Atlanta podcast on this list. Hosts Joann Kandrac and Kelly Kole are nationally published interior designers who join forces to gives listeners their perspectives on design.
They talk about the latest trends, current design projects, how-to's, product recommendations, and more. They also get into other aspects of design like social media, photography, and entrepreneurship.
I always love podcasts with co-hosts because of the energy between the two. This podcast is super fun, but it's also really educational.
My episode recommendation
If you're looking for a good podcast episode on all things design, this is it. They cover the topics of floor plans, brands, lighting, making mistakes, and more.
The Chairish podcast goes into the nitty gritty and gives you a look "behind the glamorous facade of the design industry." It draws on experience and insights from today's top practitioners, including leading designers, architects and manufacturers.
What I really like about this podcast is how well-rounded it is. Although it is very focused on design, it covers it from all angles. Including social media, trends, business strategies, cultural considerations, careers, and more. It really is an essential tool for interior design professionals, as they state on their page.
My episode recommendation
The design industry – both fashion and interiors – is responsible for a lot of negative environmental impact. But this episode highlights a couple individuals who are working to decrease that impact and introduce more sustainability into the industry.
I'm a longtime subscriber to the Clever by Architectural Digest blog. They describe the podcast as "a window into the humanity behind the world around us."
Similar to 99% Invisible, this podcast gets into all different facets of design, not just interior design. There's even an episode about information design, which is something I personally didn't even know existed.
The conversations with guests widely focus on the professionals' careers and backgrounds. The host "peels back the layers to unearth the gritty, authentic and sometimes surprising details of their creative paths."
Every episode that I tune into is enlightening in some way. Whether it introduces a new facet of design, inspires me to pursue some kind of experience, or simply gives me a new appreciation for the design around me.
My episode recommendation
The guest on this episode has a varied cultural background that gives her a craving for really unique and eclectic design. In this episode, she mentions that her goal is designing to help people live as their best selves.
About me
Hey my name's Hannah Michelle Lambert, the voice behind homey homies. I'm an LA-based blogger and interior designer. I'm passionate about fun, adaptive, and affordable design that is filled with personality. And I'm a huge believer in a good DIY. Thanks for stopping by and I hope you find the inspiration you're looking for – and maybe a little extra 😉
---