I'll be honest, quarantine is getting to me. The first month, it was relatively chill. I was just settling into a routine of being at home, being productive and trying as hard as I could to stay connected to my friends in the best way I could. But I gotta admit, this shit is lonely. It's also filled with a lot of anxiety. Anxiety about the world, my job, my mental health, and the safety of the people I love.
So that being said, my focus for this past week was finding happiness and lightness in everything I can. I've been reading, something I haven't done for fun in forever. Cooking good meals. Randomly decided to learn French. None of this can erase the shittiness of this situation, but it definitely takes the edge off quite a bit.
I had another blog post planned for today, but I was racking my brain to try to decide what I can do that will just bring some joy and lightness to other people. And one thing that occurred to me is how much comfort and happiness certain homes from shows/movies can bring you. Whether it's just the energy they exude or the memories associated with my childhood, there are some that just make me happy.
So I figured I would share some of these with you all! Some are ridiculously well-designed and some are just fun. I hope looking at these pictures give you the same feelings they give me, and maybe give you some inspiration.
The Princess Diaries
I feel like I can speak for all millennial girls that we were all obsessed with Mia's house. Especially the firepole she could slide down.
The converted firehouse-turned-house is pretty much exactly what you would expect of the house of an artist (Mia's mom). Super quirky, colorful, and juuust the right amount of clutter.
I remember at this time seeing a lot of movies being set in very typical "movie houses." In other words, homes that looked like every other one in the suburbs. This house was a refreshing break from the monotony and a really fun display of character.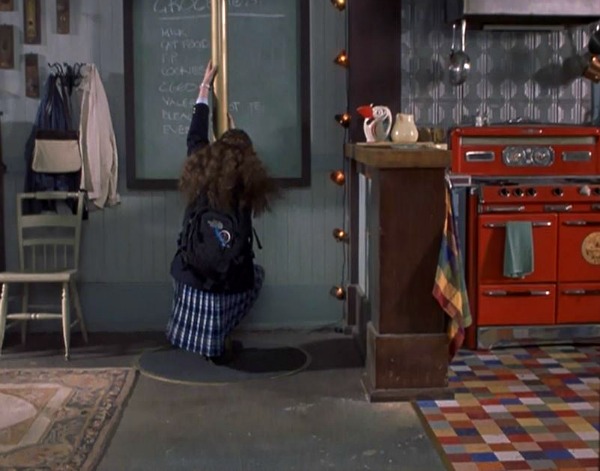 Beautiful Boy
A couple of weeks ago, I saw Beautiful Boy for the first time, and I quickly fell in love with it. So much so that I immediately ordered Nic's book to read. (The movie may or may not have been the first step to my succumbing to the internet's obsession with Timothee Chalamet that I didn't previously understand. But that's neither here nor there. We don't need to talk about it)
It was an extremely touching story. And I think one of the things that made the emotional aspects of the movie so compelling is the bond between Nic and his dad. You could tell that there was so much love there. And oddly enough, the home symbolized that nurturing, loving relationship to me.
It just looks like the house of one of your friends with the cool, artsy, open-minded parents. Everything looks cozy and full of character, but within a cool and contemporary architectural structure. And the natural light is everywhere.
It just looks like the kind of house that breeds a happy childhood. Although this movie is decidedly rough, this house always seemed like a nurturing environment for Nic to return to.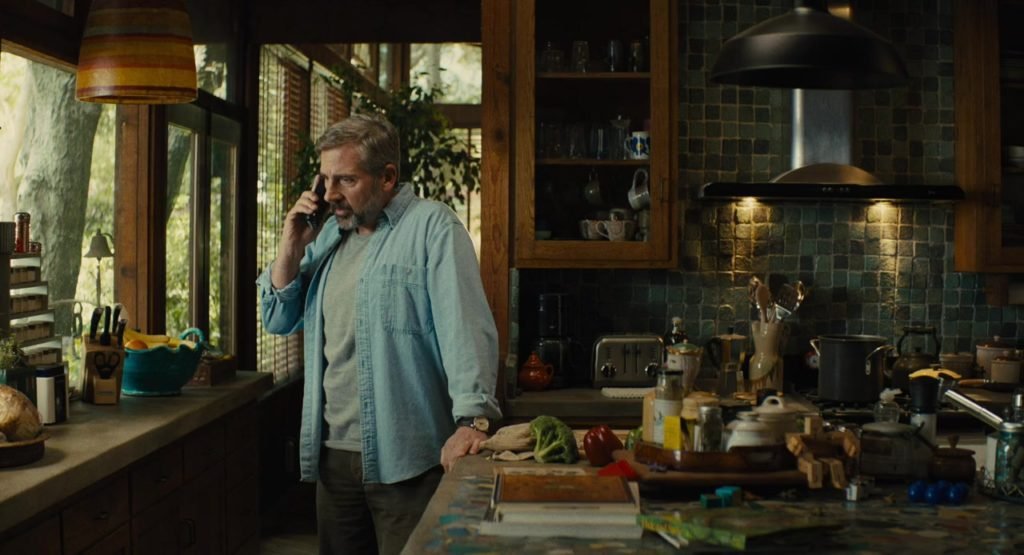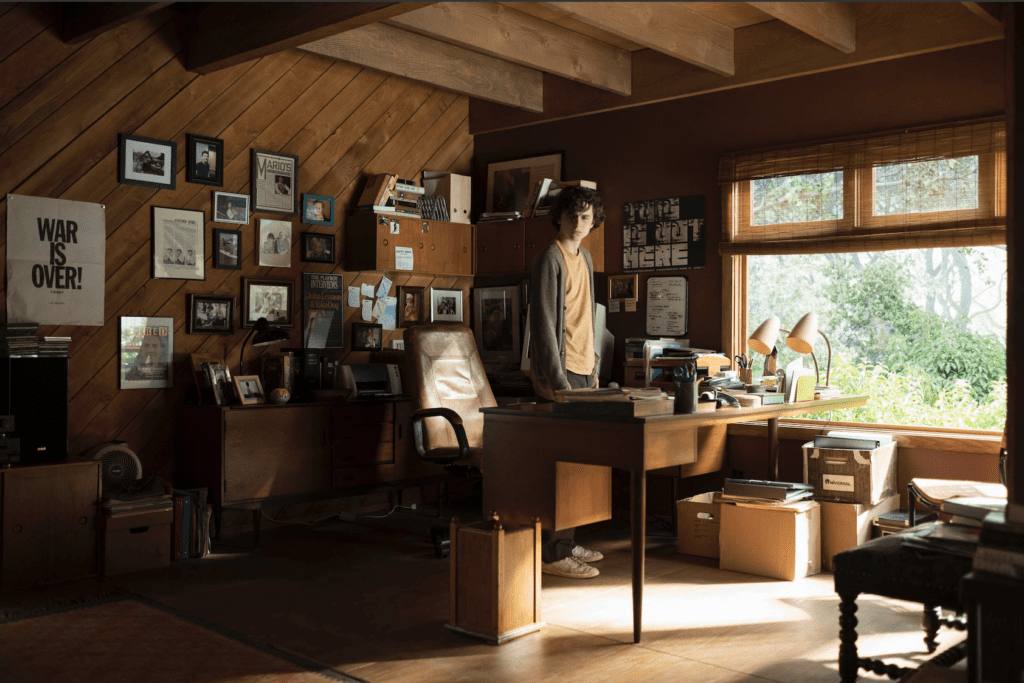 I wish I could find pictures of the backyard and the outside eating area, because the exterior of the house had just as much joy engrained in it as did the interior. Looks like you'll just have to watch the movie to see what I mean 😀
iCarly
There's no way you could've watched iCarly when you were younger and not been jealous as fuck of her apartment, especially her room.
First of all, her room is ridiculously huge. I was always jealous of the platform that her bed is on. As far as the rest of the apartment: The huge factory windows, cool elevator door, exposed brick, and all the whimsical decorative shit around. Would I live in a place decorated like this now? HELL no. But middle school me would absolutely die for the chance.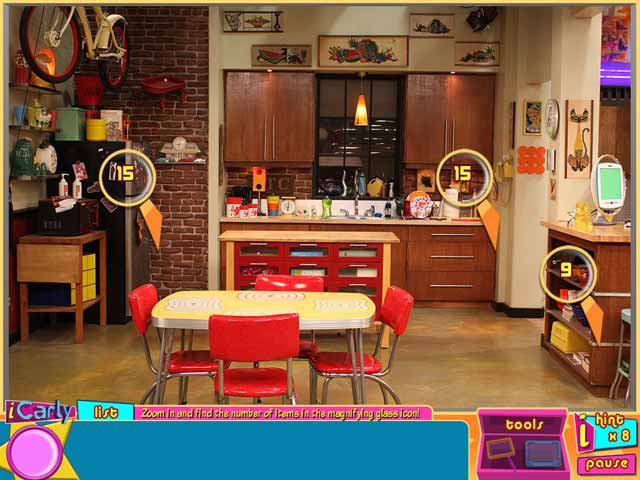 Twilight
I mean I watched Twilight when I was younger, but I never really got into it (besides my middle school crush on Taylor Lautner). However, I think this was in part where my obsession I had with modern homes for several years came from.
We can all agree that the Cullen house was sick.
It was so sleek, sophisticated and cool but was still very submersed within the nature around it. I've ranted before about how it irks me so badly when modern in done in a super bland, cookie-cutter, insane asylum way. This is the perfect example of how to do it right. Although it is still pretty minimalistic, with clean lines, there's still a lot of warmth to it. I think a huge part of that is achieved through the warm tone of wood used throughout.
Out of the Box
Not quite the same as the other ones, but there's no way I couldn't include this one!
Honestly, I think that this is probably the first time memory I have of interior design. I remember watching this show as a kid and always being so jealous that these kids got to play in this awesome playhouse. Because it is pretty fucking cool.
Honorable mention: The Jetsons
I've already talked about how much I'm obsessed with the home on The Jetsons. And I actually recreated what their home would look like with real furniture. So I'm not gonna dive into it again, but I couldn't at least mention it.
keep it happy, and
keep it homey, homies. so long, farewell, to you my friend. (If you know, you know)