There really is such thing as good clutter. Although I definitely binge-watched (the whole thing in one night) Get Organized with The Home Edit, and I'm super on my organization shit now — that doesn't necessarily have to clash with a lil clutter.
There are minimalists who advocate for scaling down the number of items you have. We all know how obsessed people were (still are?) with Marie Kondo. People want simple, thinned out spaces. But that's truly just a preference. Maximalism is still poppin, too.
Although I'm somewhere towards the middle of the minimalist/maximalist spectrum, I definitely lean slightly towards maximalist. I feel energized by full, colorful, textural spaces. A little (intentional) unkemptness can actually be what makes your space great.
Don't go off and forget any organizational system you have now and blame me, though. You gotta do clutter in the right way. Here are some tips on how to make sure your clutter is good clutter, not just a sloppy mess.
but first, a little background
Need some convincing that you should welcome a little clutter in your life? Some studies have found that a little clutter actually boosts your creativity. In contrast with super-minimalist spaces that "may be undermining your originality and inventiveness." What did I say? Some clutter can be good.
pick the right places for clutter
A pantry might not be the best place to welcome a little chaos. It's usually to your advantage (and your wallet's) to have an organization process that makes things easy to pick out. A rule of thumb that I use is generally to keep utilitarian spaces pretty orderly. But places where you do a little more living and want to have a little more fun, like your living room or bedroom, that's a good place for some good clutter.
everything doesn't have to purposeful, but it should be meaningful
Our homes are not strictly utilitarian places, so why should everything have to serve an exact and tangible purpose? If you want to put out your little collection of figurines from your travels or fill your mantel with your favorite books, or display anything that makes you happy, that's fine. Sometimes just making you happy is a good enough purpose.
If it crosses the line where it visually exhausts you to look at that growing pile of random shit on your coffee table, that's when it's times to evaluate if you're really being intentional.
But if you fill your home with tons of little trinkets that have value to you, you're going to feel better. As I mentioned about the study earlier, it could even help to spark creativity in your everyday life.
I personally would rather exist in a space that has lots of meaningful items filling the surfaces than an empty box that seems overly curated.
show your personality
Aside from making you feel better and more comfortable in your own space, it can also help to signal who you are to people who visit.
I love being able to look at the books, artwork, figures, etc. on display at other peoples' houses. Rather than being locked away neatly in some meticulously maintained organizational system, it invites people to learn about you.
It also differentiates your place from other places. Anyone can have clear surfaces and a minimal amount of decoration, and it can look great, but it won't necessarily be as memorable. If you have a cool ass collection of whatever it is you're passionate about out on display, I can guarantee your guests will remember.
let your house evolve with you
I think where people can get into trouble with clutter is when you continuously let things accumulate. Of course, if you just keeping piling sentimental item on top of sentimental item, it's going to get cluttered. In a bad way.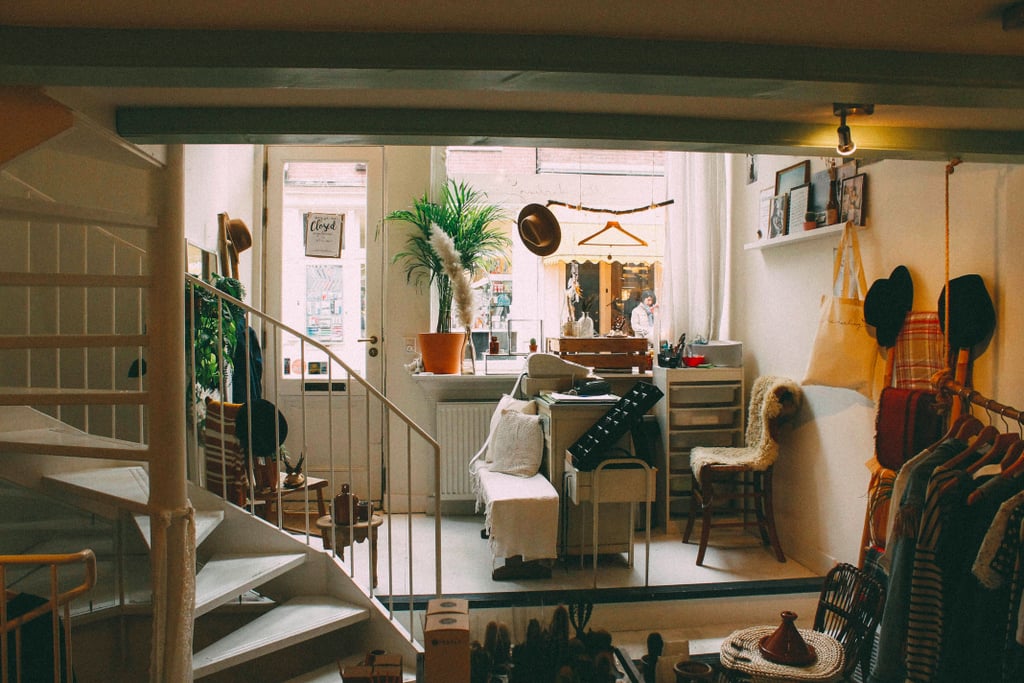 The best way to make sure it doesn't get out of hand is to continuously check in with yourself. Maximalism takes a little more effort to maintain, I think. Re-evaluate your space maybe on a quarterly basis. Take inventory of everything you have out and see if it's still bringing you the same feelings as when you put it out. If you feel a little more disconnected with it now, feel free to put it away in storage.
Another tip to make sure your clutter evolves in the right way is to make sure that anytime you place something new, it doesn't clash or otherwise conflict with the other things that share the space.
honestly, when it comes to good clutter, it's mostly instinct
Sometimes the biggest hurdle to get over is just convincing yourself that it's good to have a little clutter. If you're stuck in the "everything must be orderly and whittled down" mindset, you could be blocking your creativity. Once you give yourself permission to invite a little clutter in your home, it's a lot easier to go with your instinct on displaying things that just make you feel good.
I challenge you to go through your home and find a place you've been keeping minimal just because you felt like you had to, and clutter it up a little bit. I'd love to see how it turns out!
keep it homey, homies
About me
Hey my name's Hannah Michelle Lambert, the voice behind homey homies. I'm an LA-based blogger and interior designer. I'm passionate about fun, adaptive, and affordable design that is filled with personality. And I'm a huge believer in a good DIY. Thanks for stopping by and I hope you find the inspiration you're looking for – and maybe a little extra 😉
---
You may also like…